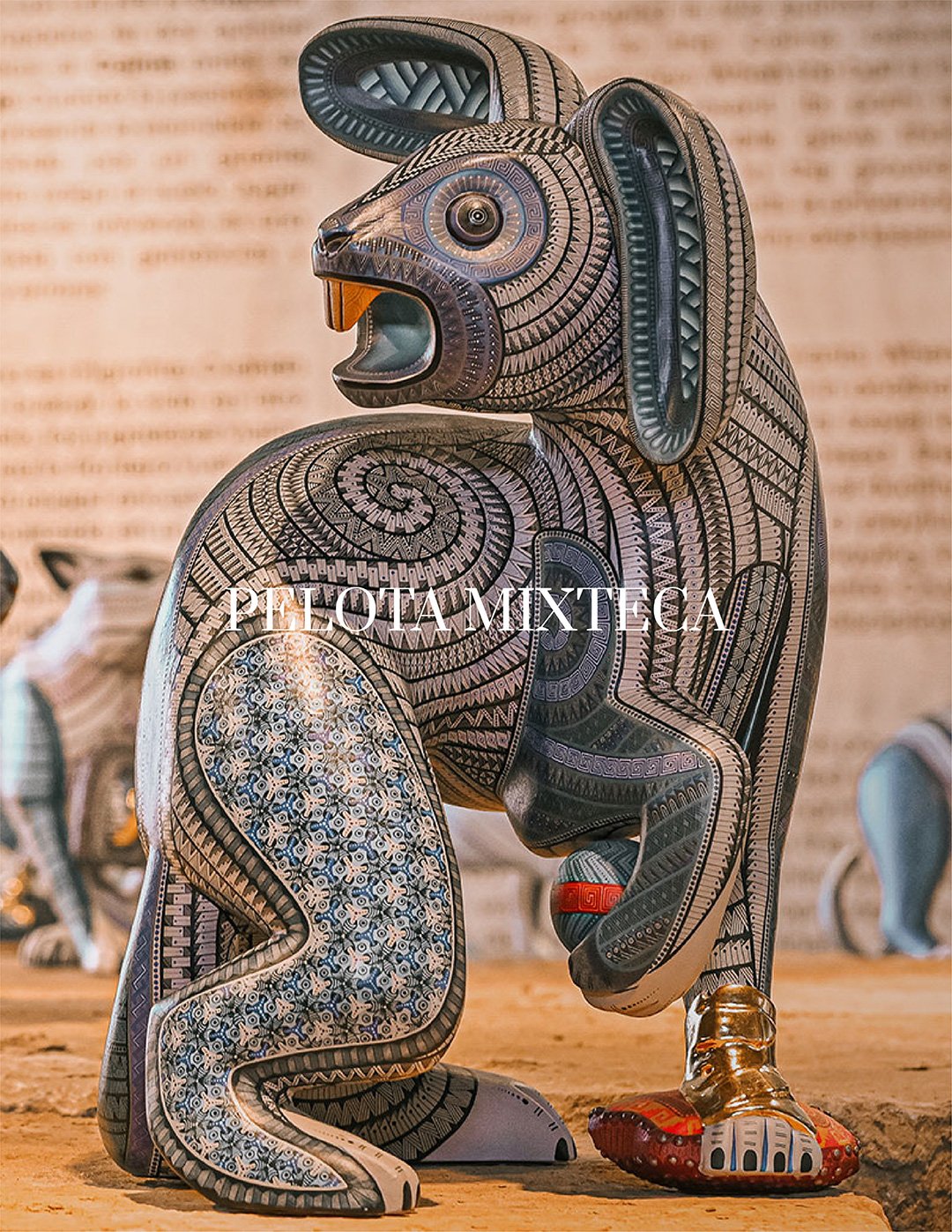 It's dawn. It is Sunday, and when the Sun is at its zenith, the Commitment begins. The sacred space is carefully marked with chalk by the Chacero. The 10 players grouped in two quintas offer their respects to the Coime before entering the Pasajuego. "Va de buenas!" shouts El Chacero excitedly. When the ball is in the air, eternity is present. Its path is deflected by a formidable glove that prevents it from falling to the ground. Pelota Mixteca is a practice for people with common sense in the community sense, their identities are twinned in the duality of the ancestral game: ritual and sport.
Oaxacan people are migrants. When the time comes to seek life in another country, city or town, the players travel in quintas. Once they have crossed the border, they return to the ancestral duality of Pelota Mixteca, practiced in a playful, festive and communal space. Playing in San Martin Tilcajete, Tlaxiaco, Santa Cruz or Fresno, in California, requires discipline, strength and endurance.
Jacobo and María Ángeles invite powerful jaguars and agile rabbits, guided by wise xoloitzcuintles, to play in a harmony of moving figures. They recreate the ritual in a sacred time and space, wishing that the union with humans be propitiatory to health, abundance and happiness.
"Everything is full of entities, gods that come from the
other world but are everywhere. Many gods live inside
this vessel that is you."
Alfredo López Austin
For more information about this collection or any other, Fill out the following form and we will contact you.
FORMULARIO DE COLECCIONES - PELOTA MIXTECA INGLÉS
Cjon. del Olvido 9, 71506
San Martín Tilcajete, Oax.
951 524 90 27 ext.4
Monday – Sunday
8:00 am – 6:00 pm
Open 365 days a year