Mogote is a high temperature ceramics workshop dedicated to the production, experimentation and teaching of the craft from the interest in the earth and its
possibilities, which has as its principles the respect for nature and the dialogue between
man and matter.
The project came about during one of our reforestations, when Xally Méndez realized that the soil in which the copals are bagged had the necessary plasticity to work it as ceramics. At that moment we discovered a new natural resource to work with besides wood. This allowed us to diversify the activities we have in the workshop, and therefore, in the town.
The earth that we use to create our pieces and that has sheltered the copal, belongs to Los Mogotes hill. Local soils that, together with the knowledge and correct handling of fire, give rise to a high temperature pottery, taking the material to over 1200°C. We seek to retake and promote the craft of pottery through the creation of high quality, lead-free, artistic and utilitarian objects, based on our own designs that honor our culture.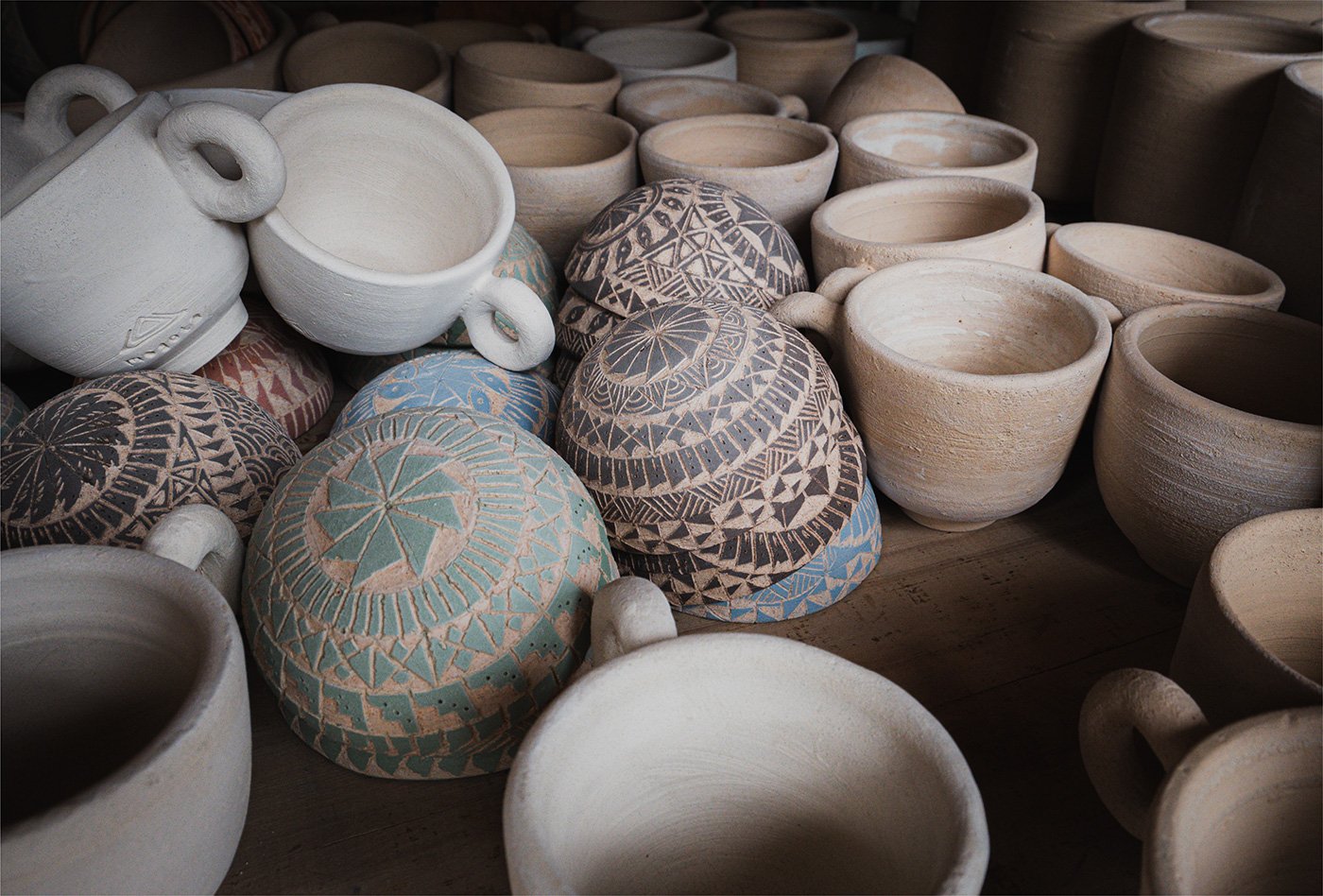 Cjon. del Olvido 9, 71506
San Martín Tilcajete, Oax.
951 524 90 27 ext.4
Monday – Sunday
8:00 am – 6:00 pm
Open 365 days a year