(San Martín Tilcajete, Oaxaca; 1994) The Jacobo y María Angeles Workshop is dedicated to the production of carved copal wood figures called Tonas and Nahuales. The workshop is based on the principles of communality and is committed to its natural and social environment, emphasizing sustainability, activation of the local economy, the generation of projects that involve the community and the exchange of knowledge.
The workshop emerges from the knowledge inherited from generation to generation in the craft of carving wood figures, and begins to consolidate thanks to the research of Mesoamerican pre-Columbian symbols, and their intersection with the understanding of traditional textiles. Both notions have been re-interpreted and applied in each of the pieces of the workshop in order to rescue their cultural value.
From the values of self-improvement and technical perfection, a museum quality has been achieved in each of the pieces, thus conceiving the production not only as craftsmanship, but also as a work of art.
The workshop has participated in various exhibitions, conferences and competitions in Mexico, the United States, Japan, Germany, Brazil and Spain, receiving several awards and mentions in publications. It is currently part of various private and public collections, including the United Nations Art Collection (UN), the National Fund for the Promotion of Crafts (FONART), the Museum of Popular Art of Mexico City (MAP), the State Museum of Popular Art of Oaxaca (MEAPO), the Banamex Cultural Promotion, the Alfredo Harp Helú Foundation (FAHHO), among others.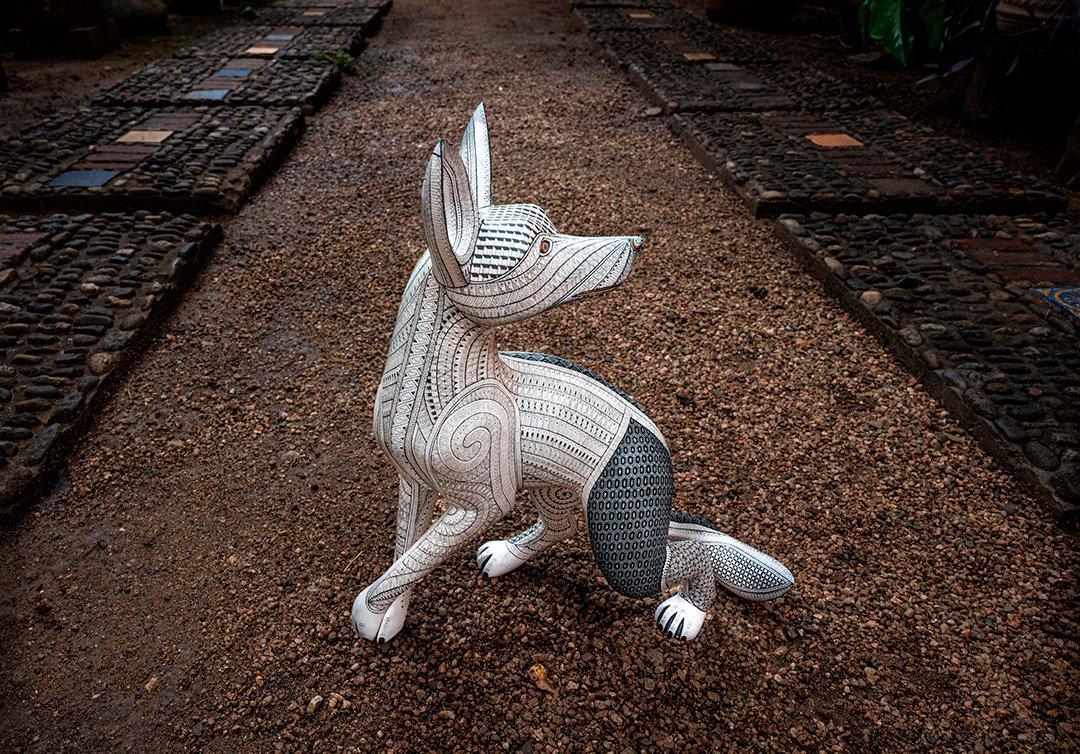 Cjon. del Olvido 9, 71506
San Martín Tilcajete, Oax.
951 524 90 27 ext.4
Monday – Sunday
8:00 am – 6:00 pm
Open 365 days a year