13th Annual Reforestation Adopt a Tree
Environmental Resilience in Community
We completed another year spreading the seed. Since Palo que Habla we are raising awareness that reforestations play a crucial role in biodiversity conservation.
Thanks to the families, friends, local and international visitors who donated a tree, joined efforts and planted. Restoring our habitat represents an opportunity to thrive and ensure a more balanced ecosystem for our future generations.
Over the course of 19 years we have successfully carried out our reforestations, forming micro-forests with native biodiversity that are gradually building a biological corridor in the Ocotlán Valley.
For the first time, this year we carried out three reforestation dates in Loma Grande, Cerrito and La Mina where, thanks to the 727 people who attended on each date, we planted 10,838 trees through the Adopt a Tree campaign. The goal will be to reach 12 thousand trees planted by 2023.
We also donated:
3 thousand 200 trees to Santa Catarina Minas.
3 thousand trees to San Martín Tilcajete
775 trees to Ocotlán de Morelos
Thanks to our small and large business allies!
Thank you Selva Negra for the donation of 7 thousand trees.
Thank you Element for the donation of 205 trees.
Thank you Birkenstock for the donation of 117 trees.
Thanks to Corporativo Quila and Casa Armando Guillermo Prieto for the donation of 100 trees.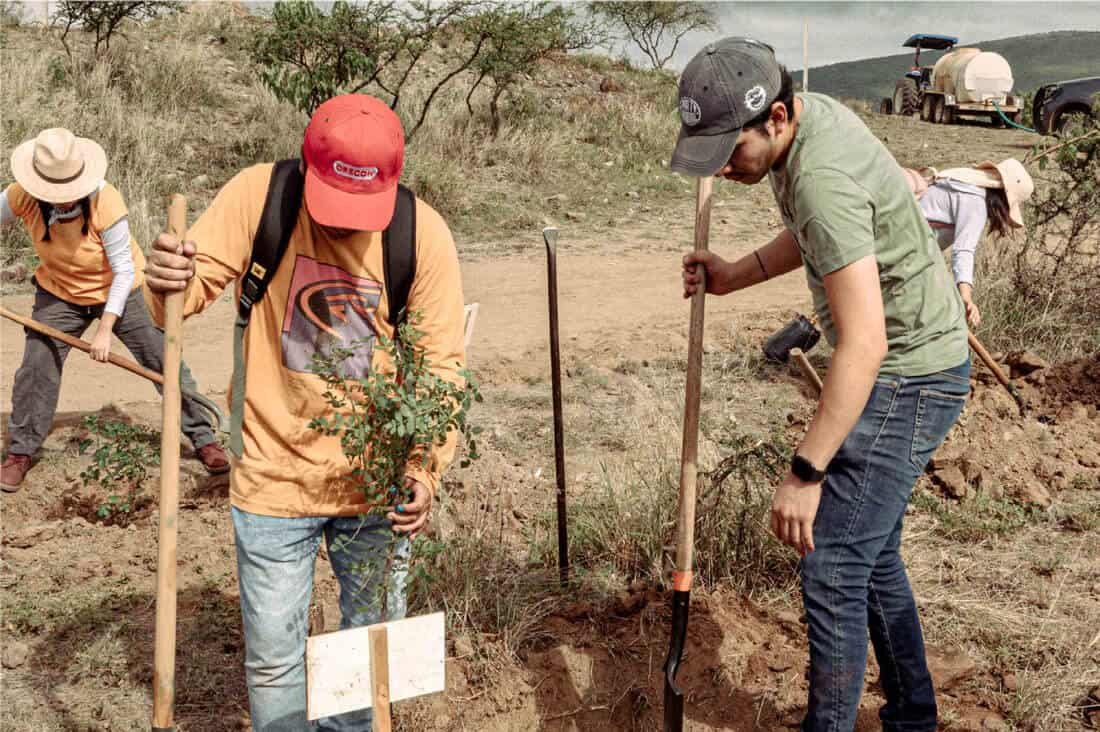 Cjon. del Olvido 9, 71506
San Martín Tilcajete, Oax.
951 524 90 27 ext.4
Monday – Sunday
8:00 am – 6:00 pm
We open the 365 days of the year